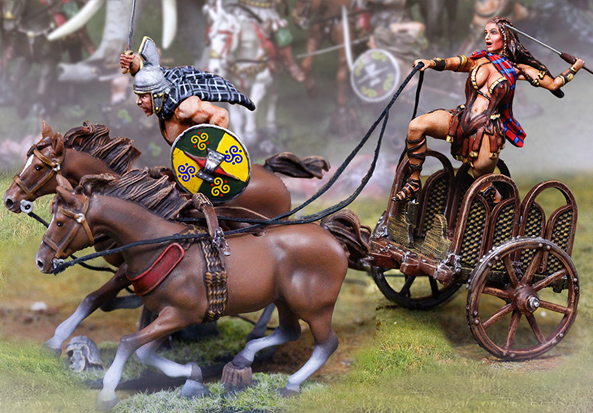 TCS is proud to present the Claudian invasion of Britain! Once again the Roman Legions descend upon the barbarian, witness this last attempt to subdue the Celtic horde! From war elephants to catapults, from Celtic chariots to scorpions there has never been a Roman release quite like this. With our now infamous sculpting and connoisseur paint you'll get more of the action you're looking for. TCS takes sculpting to a new level with these little beasts. Each piece moves like the wind. Every paint stroke convinces one that the pieces are alive.
ALL ROMAN FIGURES ARE 54MM IN SCALE
SHIP ANYWHERE IN THE U.S. FOR $10
Free Shipping On Orders of $150.00 Or More (U.S. Only)
USE COUPON: FREESHIP during checkout.