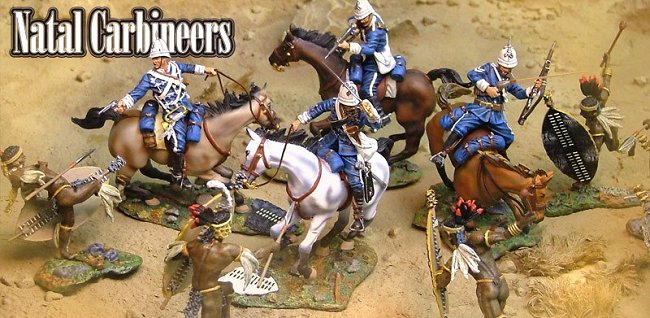 The battle of Islawanda was the single greatest defeat of the British army by a colonial force ever. Lord Chelmsford's hope of a quick defeat of Cetshwayo's Zulu army was quickly dashed with the annihilation of the 850-plus men of his command. The Collectors Showcase re-introduces this tumultuous battle with a RHA 7 pound field piece, a 24th firing line and a bevy of Mbonambi native attackers. These sets allow for an excellent diorama that captures the horror of 20,000 Zulu natives descending on the vulnerable British column
ALL ROMAN FIGURES ARE 54MM IN SCALE
SHIP ANYWHERE IN THE U.S. FOR $10 – SPEND $100 OR MORE AND SHIPPING IS FREE!