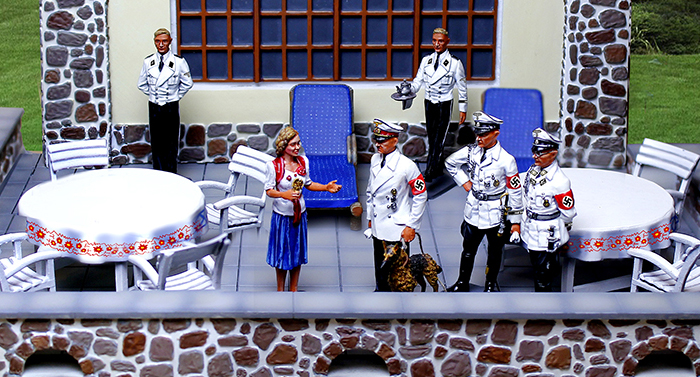 TCS announces our biggest release ever. Hitler's mountain retreat: The Berghof.
The Berghof was Adolf Hitler's home in the Obersalzberg. Besides the Wolfsschanze, his headquarters in East Prussia Hitler spent more time at the Berghof than anywhere else during World War II. This highly accurate model is made of metal and marbled gypsum. We've even created a flag banner that is removable. This delicately painted museum piece is one of the most limited edition we've ever created. Numbering just 100 sets worldwide. We expect to have them in inventory for a short time, so place your order while you can!
SHIP ANYWHERE IN THE U.S. FOR $10
Free Shipping On Orders of $150.00 Or More (U.S. Only)
USE COUPON: FREESHIP during checkout.