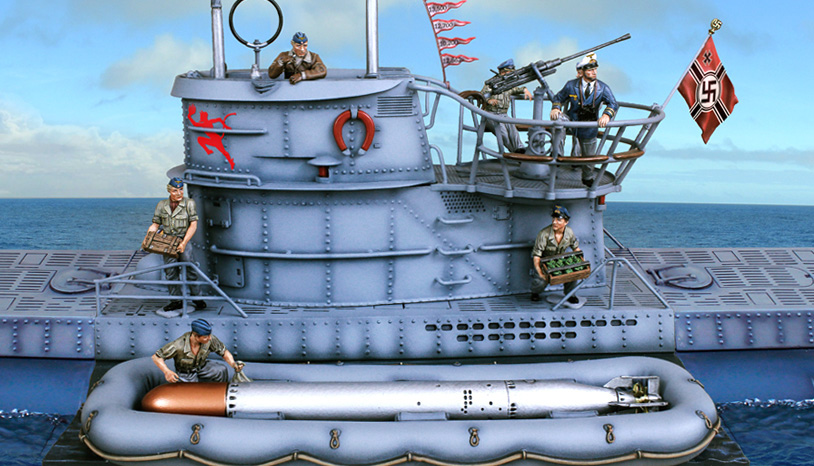 If you collect nothing else this year, let your one acquisition be the Collectors Showcase U-96. There has been nothing else like it in the history of 1/30th scale collecting. And you can be certain there won't be anything again. This is a strictly limited edition model of outstanding quality. Space is not an issue as it fits perfectly on a standard shelf. Composed of three master sections, collectors can indulge in the entire boat or acquire each section slowly. We've created everything "a la' carte". The entire length of the fully assembled U-96 is 27 inches.
SHIP ANYWHERE IN THE U.S. FOR $10
Free Shipping On Orders of $150.00 Or More (U.S. Only)
USE COUPON: FREESHIP during checkout.