American Civil War – Confederacy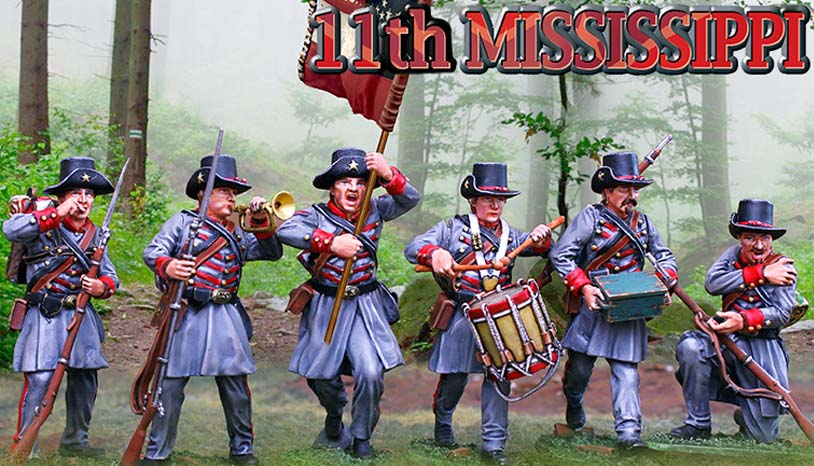 The 11th Mississippi served in many of the most famous and bloody battles of the war. The most famous engagement of the 11th was at Pickett's Charge. The 11th penetrated further into the Union position than any other unit, but at the terrible cost of sustaining 100% casualties-every soldier was either killed or wounded. These great rebs are strictly limited edition, order up!
TCS offers the finest ACW figures in the industry. With vibrant animation and impeccable sculpting its no wonder we are the choice of collectors worldwide.
ALL ACW FIGURES ARE 54MM IN SCALE
SHIP ANYWHERE IN THE U.S. FOR $10
Free Shipping On Orders of $150.00 Or More (U.S. Only)
USE COUPON: FREESHIP during checkout.